School Leavers
Apprenticeship Myths Busted
An apprenticeship has many advantages and continue to grow in popularity. Apprenticeship starts are up 26.0% in the 2021/22 academic year to 204,000.
Despite this rise in numbers, there are still many misconceptions surrounding apprenticeships. We've got the facts and figures to bust some of the myths…
1. Apprenticeships are for people who don't do well in school
A very common misconception about apprenticeships is that they are only suitable for people who do not want to attend university or other higher education. However, the training and studying that goes along with the employment, is an important aspect of modern apprenticeships which leads to a qualification once the programme is done.
Depending on the level of apprenticeship, some apprenticeships may demand specific qualifications, such as at least five GCSE passes, including Maths and English. Some apprenticeships, however, may allow the apprentice to study for these certifications while completing the programme.
Apprenticeships are available in levels ranging from 2 to 7. Higher apprenticeships go from level 4 to 7 and are equivalent to a foundation degree and above.
Some apprentices prefer to finish a degree apprenticeship rather than attend university since it allows them to earn both an academic degree and job experience. Degree apprenticeships are available at levels 6 and 7 and are equivalent to a full bachelor's and master's.
2. Apprenticeships are low paid
As an apprentice, your employer is required by law to pay at least the national apprentice rate for the hours you work, including training time, throughout the first 12 months of the apprenticeship.
This rate is revised on a regular basis and is now £4.81 per hour (as of April 2022). Although many employers will regularly pay more. For example, Jaguar Land Rover's Engineering Degree Apprenticeship scheme pays a starting salary of £18,500 per year, which grows by 10% every six months. Some apprentices even earn more than their graduate colleagues in the long run.
Remember, apprenticeships are also debt-free!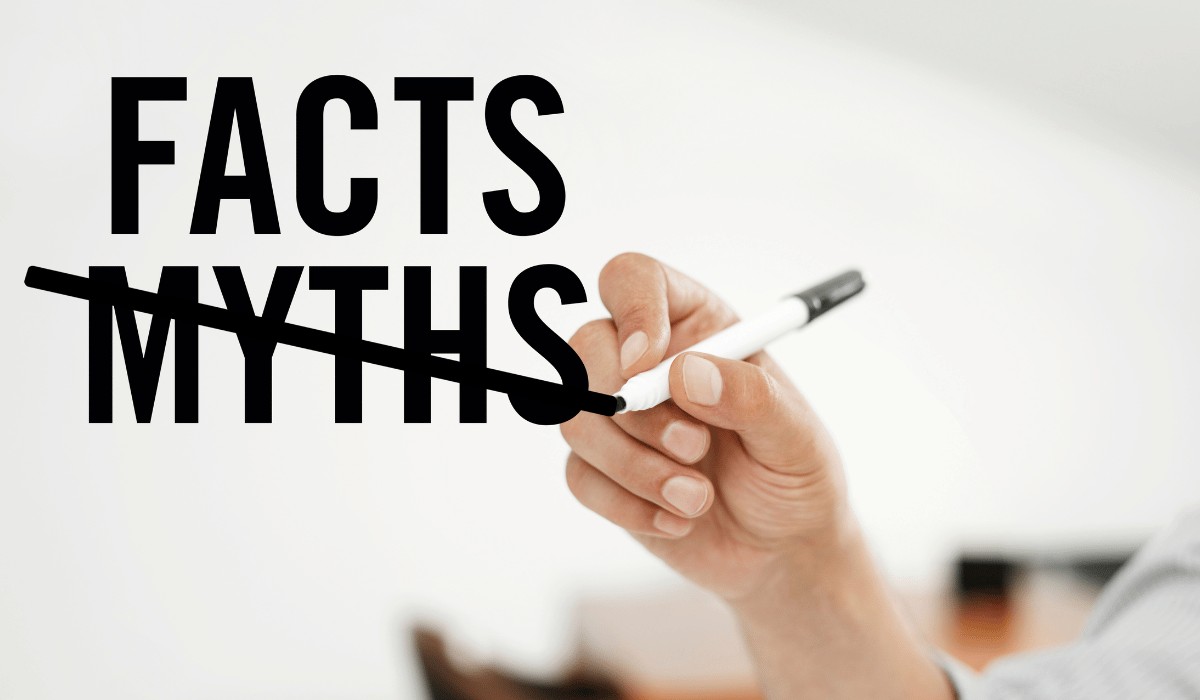 3. Apprenticeships are only for trade careers
Apprenticeships used to be only available in positions where you were learning a trade, such as becoming an electrician, a plumber, or a heating engineer.
However, apprenticeships have expanded massively and thousands of different apprenticeship standards exist, representing different work roles in a wide range of businesses and sectors. This includes everything from aviation to digital, animal care, hair and beauty, design, transportation, engineering, banking, care services and many more.
4. Apprenticeships don't lead to a full-time job
Apprenticeships can actually lead to a full-time job. Upon completion of your apprenticeship, your employer will typically offer you a full time position. If you would like to move to a different organisation afterwards, that's ok too! You'll have gained lots of experience, skills and gained a qualification to boost your application for a different role.
Sign up for our weekly newsletter for more facts and careers advice
Subscribe to our newsletter.
Be the first to know! Tell us what you want and we'll keep you in the loop.
Weekly Career Vibes

We know the job hunt can be stressful so our career vibes will be worth your time.

No spam

We're just as selective as you are with your job search.